Jeanette S. "Jenny" Schepers
January 12, 1936 – April 6, 2023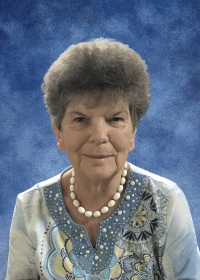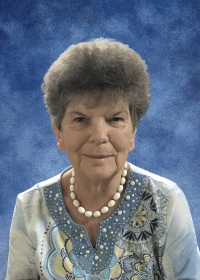 A Memorial Mass of Christian Burial Will be 11:00 a.m., Saturday, April 15, 2023 at St. Joseph's Catholic Church in Waite Park for Jeanette Susan Schepers, age 87 of Waite Park who died Thursday, April 6, 2023 surrounded by her family. Reverend Timothy Gapinski will officiate. Interment will take place at the parish cemetery. Visitation will be after 10:00 a.m. on Saturday at the church.
Jenny was born January 12, 1936 in Rockville, Minnesota to Nicholas and Gertrude (Loesch) Schneider. She married Thomas E. Schepers on February 11, 1956 at Immaculate Conception Catholic Church in Rockville. Jenny lived in St. Cloud all of her married life. She was employed by Arby's as hostess for over 20 years. Jenny was a member of St. Joseph's Parish in Waite Park.
She'll be remembered for baking her famous banana bread, her fierce card playing skills and love of a good game of bingo. Jenny had a great love of music; but above all her love of family was the most important.
Jenny is survived by her children, Debbie (Randy) Burger of Waite Park, Dave (Ann) of Crosslake, Bill (Karyl) of Sauk Rapids, Joe of Waite Park and Dan (Kelly) of Rice; 16 grandchildren; 15 great grandchildren; sisters and brothers, Alcuin (Doris), Delphine Ness, Dorothy Porwoll, Alice Schneider, Ronald (Barb) and Alvin (Kim).
Jenny was preceded in death by her parents; her husband; granddaughter, Melissa Burger; brothers and sisters, Richard, Lorraine Neiters, Ervin, Lucille Fuchs, Helen Krueger and Harry Weber.
Jenny's family would like to thank St. Croix Hospice and the staff of Serenity on 7th in St. Joseph, for the extraordinary care their mother received.
Memorials are preferred in lieu of flowers.
"I'm glad you got to see me"
---
We're so sorry about your loss of your mom. Our thoughts are with you.
I love you grandma you were such a great part of my childhood and I missed you so much I wish I never had to move away so we could have stayed close and my kids could have known you better rest in paradise. I'm sorry to the family I'm sure they are devastated.
Dear Schepers family – I\'m sorry for your loss. Jenny was always kind to me and I\'m glad I knew her. She had a good sense of humor and memorable laugh. May she rest in peace.
Services
Schedule Details
A Memorial Mass of Christian Burial Will be 11:00 a.m., Saturday, April 15, 2023 at St. Joseph's Catholic Church in Waite Park for Jeanette Susan Schepers, age 87 of Waite Park who died Thursday, April 6, 2023 surrounded by her family. Reverend Timothy Gapinski will officiate. Interment will take place at the parish cemetery. Visitation will be after 10:00 a.m. on Saturday at the church.